As usual, I'm trying to clean things up around the apartment. One way I'm doing this is to make better use of some of my stuff. Sometimes that means repurposing things into other thing that are more useful. Like this odd t-shirt I got for free several years ago when we ordered some t-shirts online.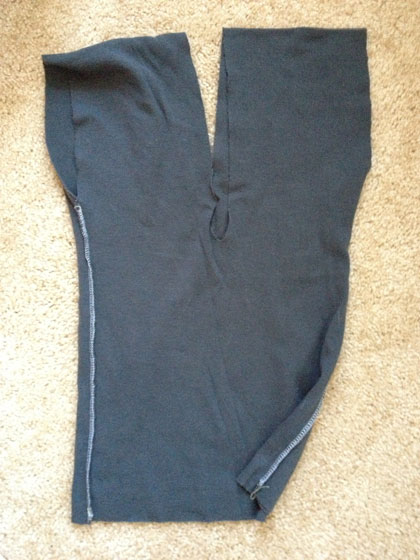 I think it was fashioned out of scraps of leftover jersey fabric. It's way too small and oddly shaped, so I don't wear it. But the other day I was looking for a way to pull my hair back and had an "Ah Ha!" moment when I realized I could repurpose this useless little t-shirt into something useFUL. Rock on!
I searched online for t-shirt headband tutorials and found tons. I liked the knot design of this one. And I liked how this one made a much thicker headband. I also liked the way she finished it off by sewing it together (I didn't want to have to tie it each time on put it on.).
So I started cutting my t-shirt into strips from the bottom.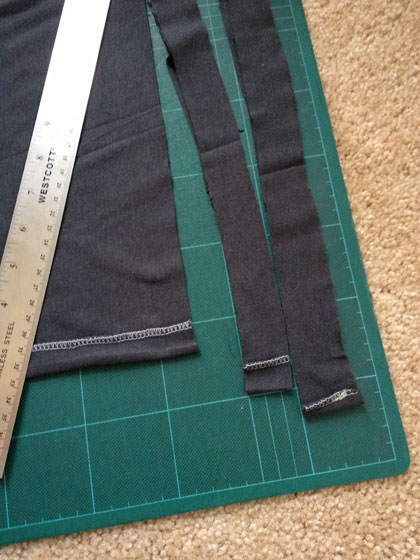 But when I stretched the strips to make the edges curl like the tutorial instructed…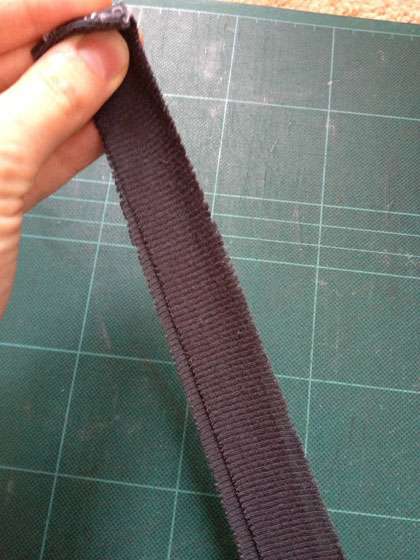 I got this: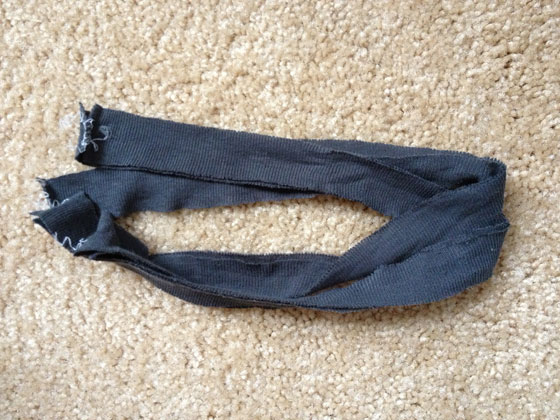 Yep, a whole lotta not-curled edges.
So I tried cutting two more strips in the opposite direction (from shoulder to bottom of shirt), thinking maybe because this shirt was made from a remnant, it was sewn together oddly.
Nope. Still flat.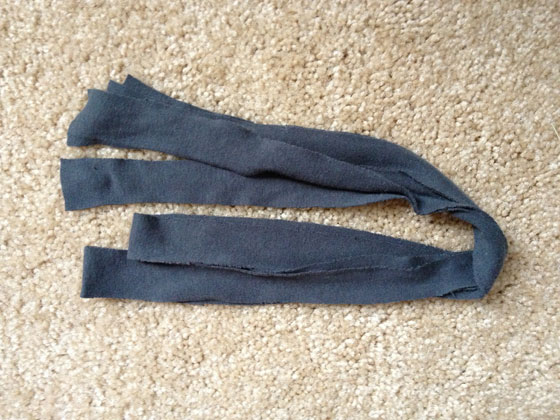 Time to find a new shirt. I will not be deterred! Luckily, a few years ago I made a shirt I didn't like. It was destined to become a headband! So I cut it into strips from the bottom like I showed above and ended up with this…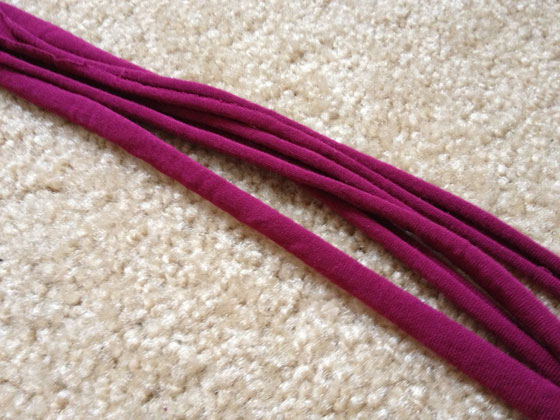 Yay for curled edges!
Then I followed this tutorial to make the decorative knot. Here's what I ended up with: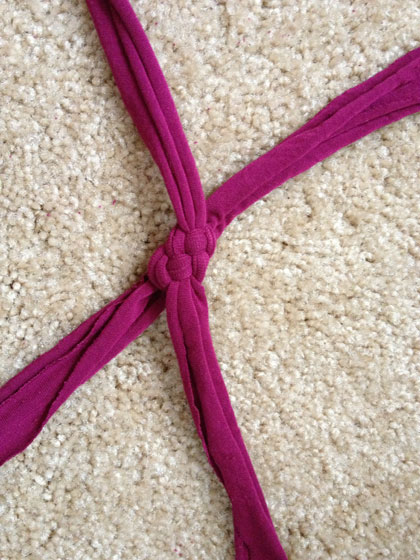 Then I just gathered all the edges together like this:
…and sewing them on my machine like this: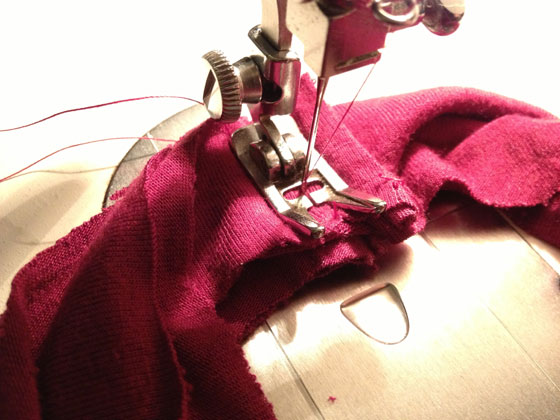 Easy peasy. Here's the final headband: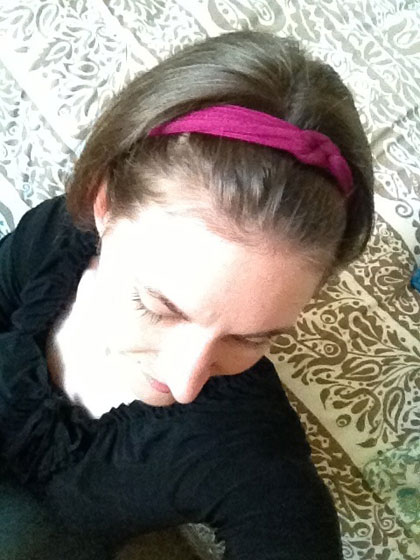 It's not fancy, but it does the trick and looks pretty nice for just hanging around the house. Anyone else have a tutorial about making a headband out of a t-shirt (or other article of clothing or fabric remnant)? I'd love to hear about it in the comments!